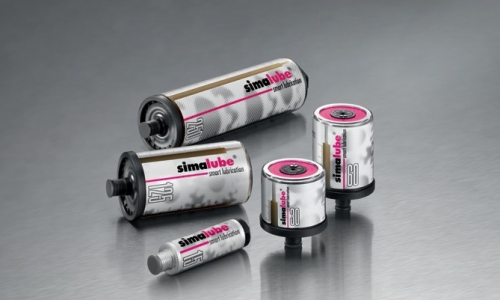 PARTNER LINK
simalube – Available in 5 sizes, simalube supplies various lubrication points with lubricant around the clock.
simalube lubricators, which come in five different sizes, are suitable for any single-point lubricating task with grease or oil.
They can be used in a variety of applications with many different greases and oils. Roller bearings that are either insufficiently or wrongly lubricated wear out long before they have reached their expected product life. simalube lubricators guarantee a consistent supply of lubricant in the pre-adjusted amount. With simalube, shutdown times are decreased and costs in comparison to time-consuming manual lubrication are greatly reduced.
PARTNER LINK